Studio 3wt 370 FastGlass Fly Rod
Reel Seat
Classic Cap and Ring
Standard Uplocker with Cork spacer
★ ★ ★ ★ ★
Over 3500 5-Star reviews awarded by discerning fly anglers worldwide.
THE EPIC PROMISE
SHIPPING
WHY BUY EPIC?
CONTACT
FLY ROD SELECTOR
Buy with Confidence.
100% Satisfaction Guarantee and Epic Lifetime Support.
We ship tracked courier internationally every single weekday.
Shipping and tracking information is emailed out to you and SMS updates provided also.
More fly rod for your money.
Servicing our customers direct means we're free to use the highest grade components and materials available and offeroutstanding service and support.
If you have any doubts as to our commitment to quality products and customer support please read our reviews.
NZ HQ
Address: 2 Endeavour St, Unit 1, Wanaka, New Zealand. Ph: 03 443 1350 Email:
Email Us
contact@swiftflyfishing.com
Find Your Perfect Fly Rod
Take our 10 second fly rod quiz and we'll find your perfect match
The Spirit of Craftsmanship
Built to last. Built to last a lifetime using only the very finest components money can buy, premium guides, flawless wraps, alignment dots - no detail is overlooked.
Each fly rod is backed by our industry-leading support. 
You'll be passing this Epic onto your kids.
Break a Tip? We've Got You Covered.
Gone are the days of having to return a broken section and waiting weeks for a return. Our Surefit™ ferrule system is so precise that breakages can be addressed by simply sending out a replacement part - same day.
A high strength internal ferrule is placed at each join to provide superior crush and split resistance.
Extraordinary Fly Rods
Extra care, extra effort, extra attention to detail.
The difference between ordinary and extraordinary is that little bit extra.
Our goal is that you will be passing your Epic onto your kids.
Customer Reviews
Write a Review
Ask a Question
Filter Reviews:
Epic
370 FastGlass
performance
Casts
action
Never
tradition.&quot
&quot
arrival
fact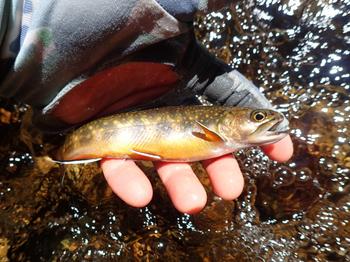 06/23/2019
Epic Fastglass
I am thoroughly impressed with my new Epic Fastglass 370/4. The workmanship is impeccable, making the rod as much a joy to admire as to cast and fish. The rod is light in hand, casts smoothly and is so much fun to fish. While it is a versatile tool, it is ideally suited to fishing blue lines for wild native fish with small flies and light tippets. I find myself reaching for this rod at every chance I get, and I have a large collection of fly rods... This rod truly has soul: I give the Epic Fastglass 370 my highest recommendation.
Emily B.

United States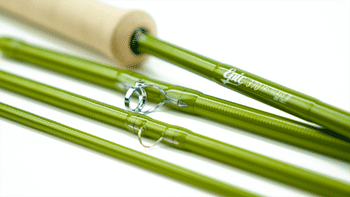 12/24/2018
The rod exceeded all expectations in every way
One word sums up my new 370 FastGlass, badass, if in fact that's a word... The best way I can describe it is, "where tech meets tradition." Never had I anticipated the arrival of a new fly rod more, and I currently own two dozen premium rods and have had another few dozen move through my personal inventory over the years. The rod exceeded all expectations and in every way - action, tracking, dampening, aesthetics, components, workmanship, packaging. Clearly Epic has taken fiberglass rods to the next level I've owned E-glass, S-glass, and now Unidirectional S-2 Glass. While all have their place, the Epic FastGlass is in a class all by itself as far as overall performance goes. Not truly fast, but faster than my other glass, and in a good way. Casts in tight, but can reach out. Roll-casts well. Haven't seen a weakness yet and don't expect to. Clearly Epic has taken fiberglass rods to the next level. Only problem is I now want more. Having limited my use of glass to small stream fishing in the past, I am now wondering what the right rod could do on my home river? Bob Mallard - Former Fly Shop owner, Guide, Author, Writer, Fly Designer, and Native Fish Advocate. *Publisher, Fly Fish America Magazine: *National Vice Chair, Native Fish Coalition *Columnist, Southern Trout Online Magazine *Registered Maine Guide*Fly Designer, Catch Fly Fishing
12/28/2017
Fantastic Experience
Hi Swift Team The support and service from the team at Swift was an easy twelve out of ten. The rod build is fantastic and the parcel arrived in Cape Town South Africa without a hitch Looking forward to my next experience Thanks team Rod Butler Cape Town South Africa
Rod B.

South Africa
09/30/2021
Excellent quality and service
Absolutely love the quality craftsmanship of my new 3wt. In addition, the staff was accommodating in expediting build/delivery for an upcoming trip. 5 stars all around!
Tyler C.

United States
09/12/2021
Great small stream rod
I love this rod. I do a lot of creek fishing, and decided to splurge on an Epic. I have fished it all summer and have not been disappointed. I could go on and on about this rod, but there are several features that I have been particular impressed with. First, it packs up nicely. It was a good choice to make it four pieces even though its only 7'. I often hike into some of the spots I fish and keep the rod tube on my sling pack until I get to the creek. I hardly notice is there. It is light, and because it is so compact, it doesn't constantly get hung up on tree branches when I am ducking under them. Secondly, it is amazing to cast. It took me a while to get used to the feel of the fiberglass. But once I slowed down my graphite conditioned casting stroke, I really began to see the benefits of this rod. It is best in close with tight technical casts on brushed in streams. But it also has the backbone to be accurate at longer distances if necessary. You are obviously not going to win any distance casting competitions with this rod, but I was surprised how well it preformed when I needed to get some tough spot across a larger steam I fished. Lastly, it is beautiful. You feel kind of special using it because of all the work that has clearly gone in to making it just for you. I got my name put on it, which made it feel extra unique. All in all, I would definitely recommend this rod if you like to dry fly fish on small streams. I cant imagine there being a better rod out there.
Jeremiah

United States
Love It or Return It
100% total satisfaction guarantee
5 Star Support
Industry leading support and service
Easy Returns
Hassle free returns
World Wide Shipping
Shipping worldwide daily