890C Carbon Fiber fly rod blank
Variation
890C Blank Only
890C Blank Rod Tube and Sock
★ ★ ★ ★ ★
Over 3500 5-Star reviews awarded by discerning fly anglers worldwide.
THE EPIC PROMISE
SHIPPING
WHY BUY EPIC?
CONTACT
FLY ROD SELECTOR
Buy with Confidence.
100% Satisfaction Guarantee and Epic Lifetime Support.
We ship tracked courier internationally every single weekday.
Shipping and tracking information is emailed out to you and SMS updates provided also.
More fly rod for your money.
Servicing our customers direct means we're free to use the highest grade components and materials available and offeroutstanding service and support.
If you have any doubts as to our commitment to quality products and customer support please read our reviews.
NZ HQ
Address: 2 Endeavour St, Unit 1, Wanaka, New Zealand. Ph: 03 443 1350 Email:
Email Us
contact@swiftflyfishing.com
Find Your Perfect Fly Rod
Take our 10 second fly rod quiz and we'll find your perfect match
The Spirit of Craftsmanship
Built to last. Built to last a lifetime using only the very finest components money can buy, premium guides, flawless wraps, alignment dots - no detail is overlooked.
Each fly rod is backed by our industry-leading support. 
You'll be passing this Epic onto your kids.
Break a Tip? We've Got You Covered.
Gone are the days of having to return a broken section and waiting weeks for a return. Our Surefit™ ferrule system is so precise that breakages can be addressed by simply sending out a replacement part - same day.
A high strength internal ferrule is placed at each join to provide superior crush and split resistance.
Extraordinary Fly Rods
Extra care, extra effort, extra attention to detail.
The difference between ordinary and extraordinary is that little bit extra.
Our goal is that you will be passing your Epic onto your kids.
Customer Reviews
Write a Review
Ask a Question
Filter Reviews:
blank
experience
Swift
weight
customer service
hand
flats
build
Epic
performance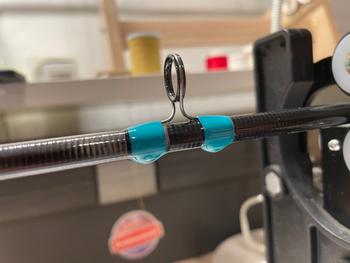 06/03/2022
Both small and big flies…
Oh what a rod. :) My friend C Hörgren built this for me and and what a job he did and the rod is crazy nice. It's incredible. With a long belly line (tested loop opti reach #7) I think I'll could present a size 12 dry fly, almost as as well as on my 2 piece #6 rod (Loomis GLX Classic) . With a heavier line on the #8, my thoughts is that I will be able to present pike flies. The rod has that capacity. So on the next trip to the Swedish highlands, this will be one of my rods to bring. If not the trout and grayling ate on the mood, I'll will find some pikewater. It's super extra great! ( I have the #10 already, but that's my pike rod) . ;) (Photo from making with wet epoxy).
Bob

Sweden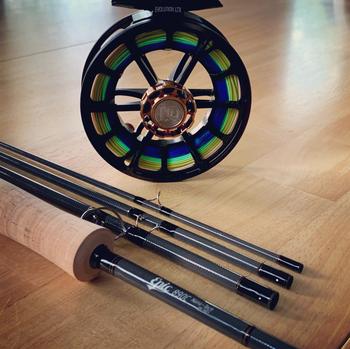 06/03/2019
An impressively engineered mid-heavy weight rod
I'm always looking for a great 8 weight rod that can finesse a large nymph or smaller streamer on the flats (carp and bonefish) but can muscle out a large, heavy dredging streamer on the river for smallmouth...and to do both styles, well. Having glowing reviews of Epic's carbon fiber online and having built the 590 for customers in the past, I decided to give the rest of the lineup a try. The blank is of the highest quality that is to be expected by Epic. There is not much more to say about the customer service and the product that hasn't been said...but I'm going to, anyway. It's excellent from start to finish. Absolutely flawless construction and fit and finish. The most notable thing about the blank when it arrived was the smaller diameter of the blank compared to most blanks of the same size. It does not feel lacking and is very solid. Then I wondered if the rod would be TOO fast. After the build these concerns were quickly dispersed as the flex profile of this rod is spot-on. It's fast and the rod loads perfectly for the task at hand. I've tried carp and bonefish flies which are thrown with very tight loops into the wind. Or, heavily weighted bass streamers with ease. The loop control is fantastic. Better yet, it's very intuitive and you don't have to think about it....it just happens. Which, in my mind, is the true mark of a fantastic rod. I was planning on selling this rod in my shop after I built it but after some experience with it, I signed my name in ink and chose to keep it as a personal rod and to use it as a demo for the public. It's the perfect combination of power-finesse that is a pleasure to cast and its a remarkable fish-fighting rod.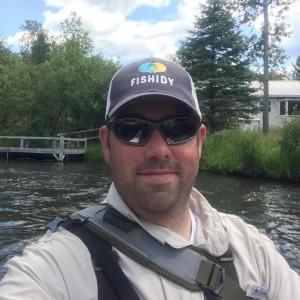 JN
Joseph N.

United States
01/09/2023
890C Carbon Fiber Blank
My new 890C blank is smaller in Diameter than my new Atlas 8wt Graphene fly rod from Trident Fishing. This new blank seems lighter and stiffer than the Atlas and should by most responsive. Putting Ceracoil stripping and Titanium single foot guides on. Should be a light all day caster without and fatigue.
10/18/2022
Epic 890C blank
This is one awesome blank. I've built loads of them for happy customers. Customer service from the Swift team is fantastic.
Derek S.

South Africa
07/24/2022
Epic 890 Carbon Fibre blank
Ordering the blank was quite easy and the shipping was really quick, only taking about 9 days to arrive on the west coast USA from New Zealand. I've begun the build process and am eager to use the rod for bull trout and hopefully some flats fishing in the near future. Thus far it has been a very good experience communicating and ordering from Swift. Many thanks to all involved.
Anonymous

United States
Love It or Return It
100% total satisfaction guarantee
5 Star Support
Industry leading support and service
Easy Returns
Hassle free returns
World Wide Shipping
Shipping worldwide daily