370 FastGlass Fly Rod Blank
Options:
Blank Only
Blank Rod sock & Tube
★ ★ ★ ★ ★
Over 3500 5-Star reviews awarded by discerning fly anglers worldwide.
THE EPIC PROMISE
SHIPPING
WHY BUY EPIC?
CONTACT
FLY ROD SELECTOR
Buy with Confidence.
100% Satisfaction Guarantee and Epic Lifetime Support.
We ship tracked courier internationally every single weekday.
Shipping and tracking information is emailed out to you and SMS updates provided also.
More fly rod for your money.
Servicing our customers direct means we're free to use the highest grade components and materials available and offeroutstanding service and support.
If you have any doubts as to our commitment to quality products and customer support please read our reviews.
NZ HQ
Address: 2 Endeavour St, Unit 1, Wanaka, New Zealand. Ph: 03 443 1350 Email:
Email Us
contact@swiftflyfishing.com
Extraordinary
Extra care, extra effort, extra attention to detail.
The difference between ordinary and extraordinary is that little bit extra.
Our goal is that you will be passing your Epic onto your kids.
Customer Reviews
Write a Review
Ask a Question
11/06/2018
So Far So Good!!
Blank arrived pretty fast for something coming from around the world. Haven't built it yet, but it looks and feels amazing so far. Love the color of the blank, the rod tube, and the sock. I also love the way the sock closes, instead of having to fold it over and then tie it, you just turn the cover flap inside out, kind of like a sandwich bag. Once I build it and get it out on the water, I'll give an updated review. This will be my first custom fly rod and, I've only been fly fishing for about 4 months now, so I can't give a proper review, but for people who aren't seasoned fly fishermen, I'll do the best I can!!
10/08/2018
Amazing combination of feel, power, and accuracy for small streams!
A trip to a heavily-wooded creek with a rod that was about two feet too long was convincing enough to look for something a little smaller and lighter. Being a fan of glass rods, it was a "no brainer:" The 370 is incredibly light but strong enough to get the job done on some of those brown and brook trout holding in creek structures. Whether roll casting, overhead casting, and with just a little fly line hanging out of the tip top, this rod performs flawlessly in those sort of situations. Not to mention the color and "snake belly" finish adding to the visual appeal.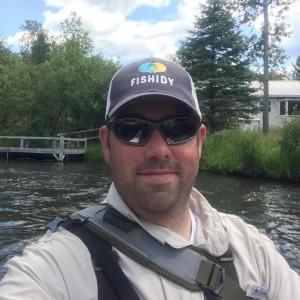 JN
J. N.
08/07/2018
Smooth, Great 3 wt
As usual super smooth, love the new finish!
08/07/2018
370 Blank
Another just like the other - perfect fly rod blanks in a sweet little 3
08/06/2018
Fantastic new finish
Love the new 'Sanke Belly' belly finish!
Love It or Return It
100% total satisfaction guarantee
5 Star Support
Industry leading support and service
Easy Returns
Hassle free returns
World Wide Shipping
Shipping worldwide daily