The Epic brand was born out of the simple desire to "Build a Better Fly Rod" after having seen so many fly casters hampered by stiff lifeless fly rods.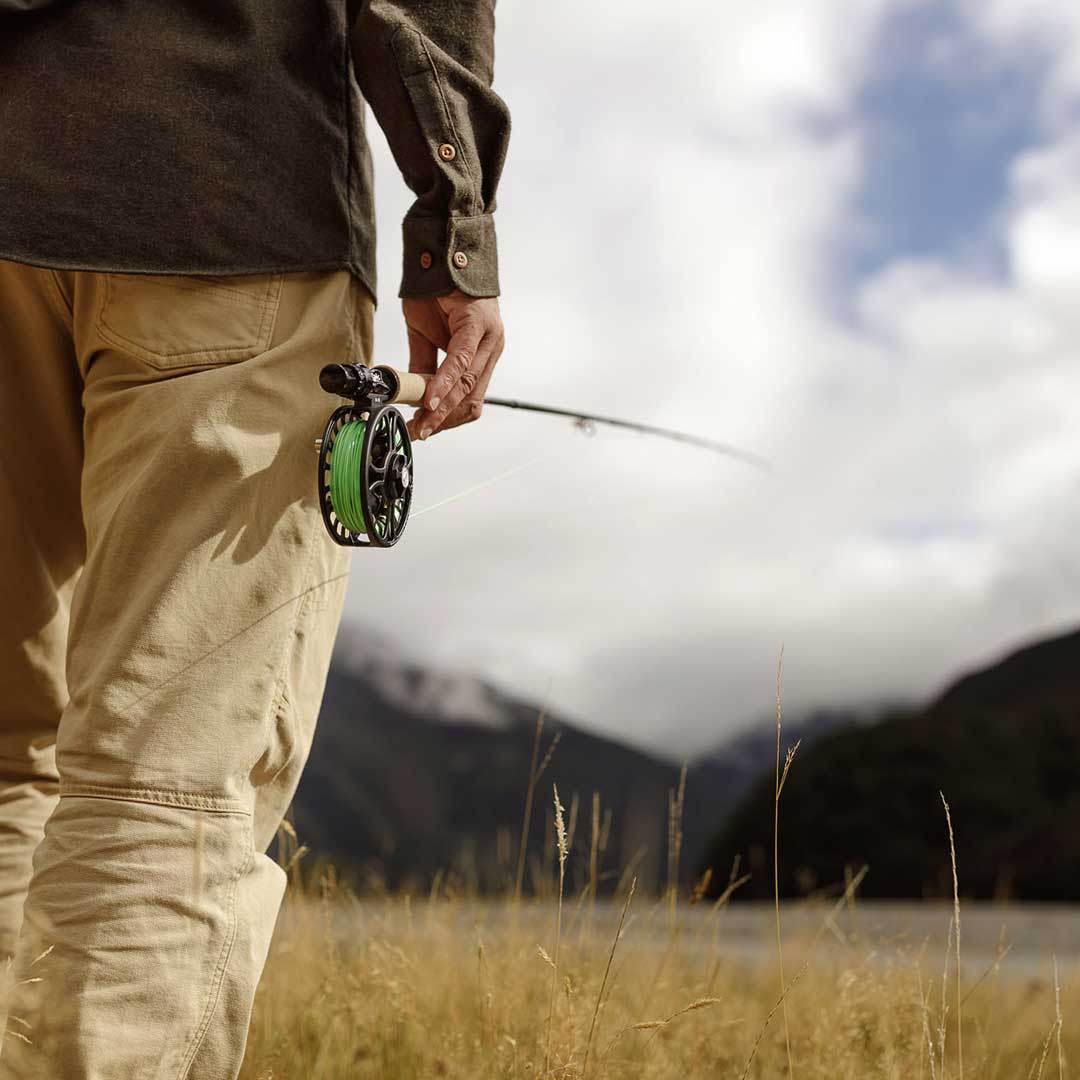 The Epic Story
Born & Bred In New Zealand, fished by discerning fly anglers worldwide
Our pioneering approach to design and high quality manufacture set the standard by which others endeavour to follow.
The Epic Difference
Born & Bred in the challenging conditions of New Zealand. Epic is a premium, performance-driven fly fishing brand for discerning anglers who demand the best. Our fly rods offer unmatched accuracy, sensitivity, and versatility for a superior fishing experience. Built to last, Epic Fly Rods are the ultimate choice for fly anglers who value performance, quality, and industry leading customer service.
Epic fly rods
Each Epic fly rod is carefully crafted using the finest materials, making them the ideal tool for anglers of all skill levels. Whether you're fishing for trophy trout in a remote mountain stream or targeting big toothy critters in the salt, Epic Fly Rods are designed to deliver an exceptional fishing experience that you'll never forget.
The company is owned and run by Carl McNeil and Jeanie Ackley, the filmmaking couple that produced the award winning fly fishing films Once in a Blue Moon, Casts that Catch Fish and Itu's Bones.
Carl was one of the first IFFF Certified Master Fly Casting Instructors in New Zealand and has taught hundreds of anglers how to fly cast both at home and abroad. His hugely popular fly casting DVD 'Casts That Catch Fish' remains one of the most popular fly casting films ever made.
We know fly fishing
Over the intervening years Carl was fundamentally involved in the International Federation Of Fly Fishers Instructors Program. Serving on the CI examination committee and International testing committee. He served as an associate editor for the IFFF's fly casting magazine the Loop. 
He is a recipient of the Presidents Pin award for services to fly casting. He is also a recipient of the IFFF's conservation award and has Fly Fished for New Zealand in the Jackson Hole One Fly. Carl has written numerous fly fishing and fly casting articles for magazines around the world and has featured in a couple of books about fly fishing.
Jeanie is an internationally recognised documentary filmmaker, camera woman and marine biologist. Jeanie pretty much runs the business…
Epic fly rods are built tough to last a lifetime. Our goal is that you will be passing your Epic onto your kids.
We believe in producing the very highest quality product we can. We believe buying cheap is a poor investment, it's bad for you, bad for the industry and bad for the planet.
Our Ethos
At Epic we swim against the current, favouring solid design, innovation and original thinking over consumer mass production, fashion and fickle trends.  
We strive to be the very best, not the cheapest nor the biggest.
We pride ourselves on astounding customer service.
Our pioneering approach to design and high quality manufacture set the standard by which others endeavour to follow.
Let someone else do cheap - we do excellent.
The Environment
We are passionate and active environmentalists.  A healthy environment benefits us, our families, our customers and our business. Wherever possible we will reduce waste, produce more efficiently and conduct our business with as low an impact as possible.
We've been adventuring, diving, hiking and fishing for a while now, more than 30 years in-fact.  From Antarctica to Key West, the Aleutian Islands to the Cook Islands and most places in-between. During our travels we've come to learn and appreciate the value of top quality gear - and that's what we produce and sell.