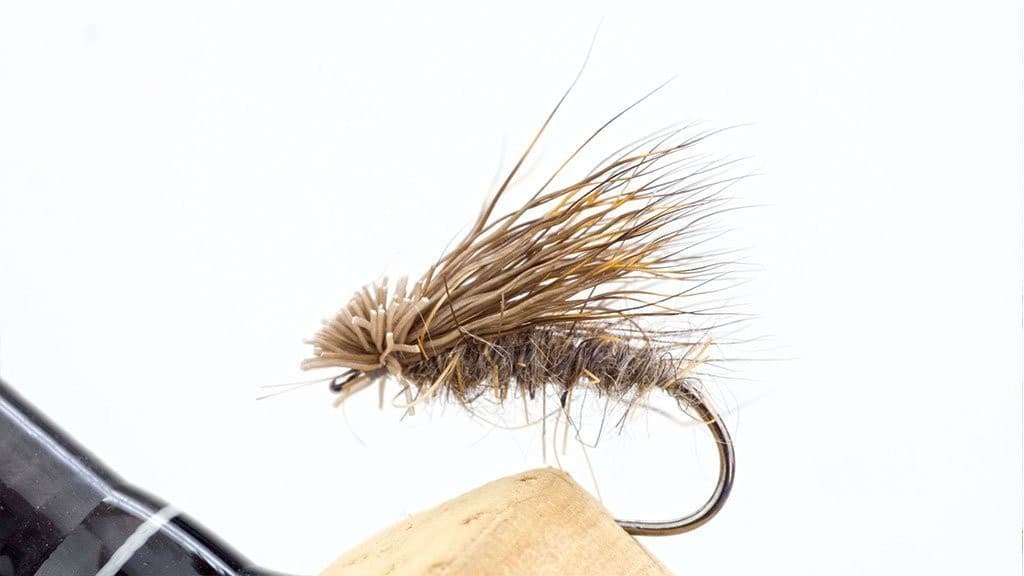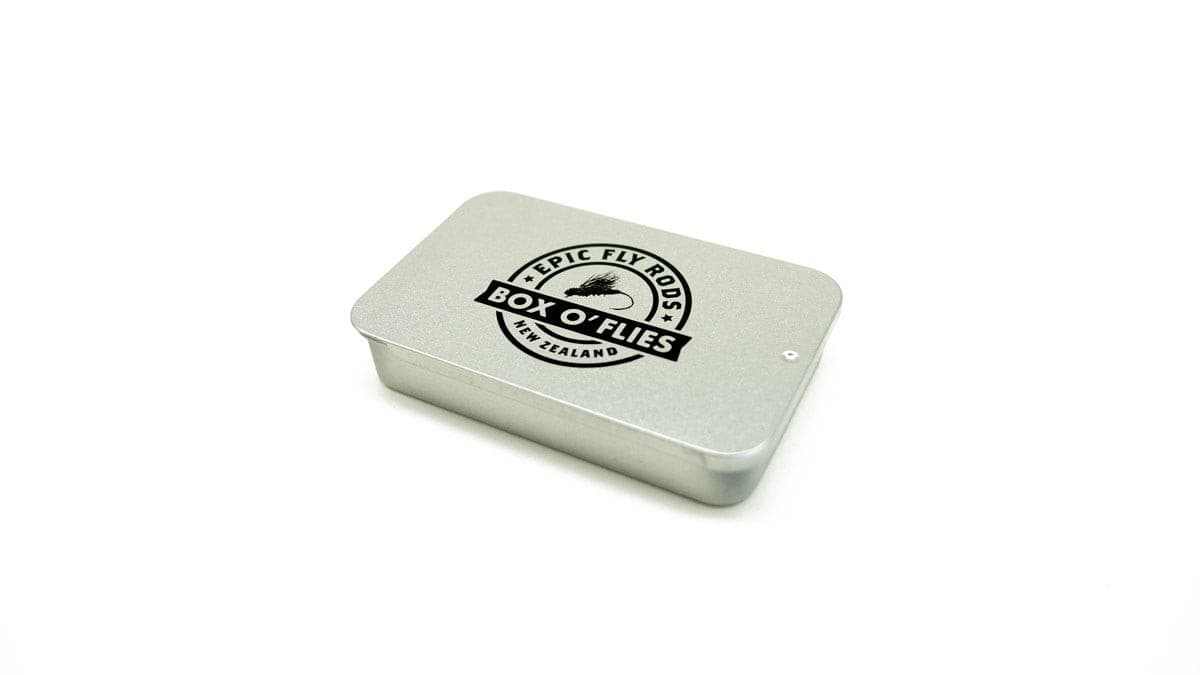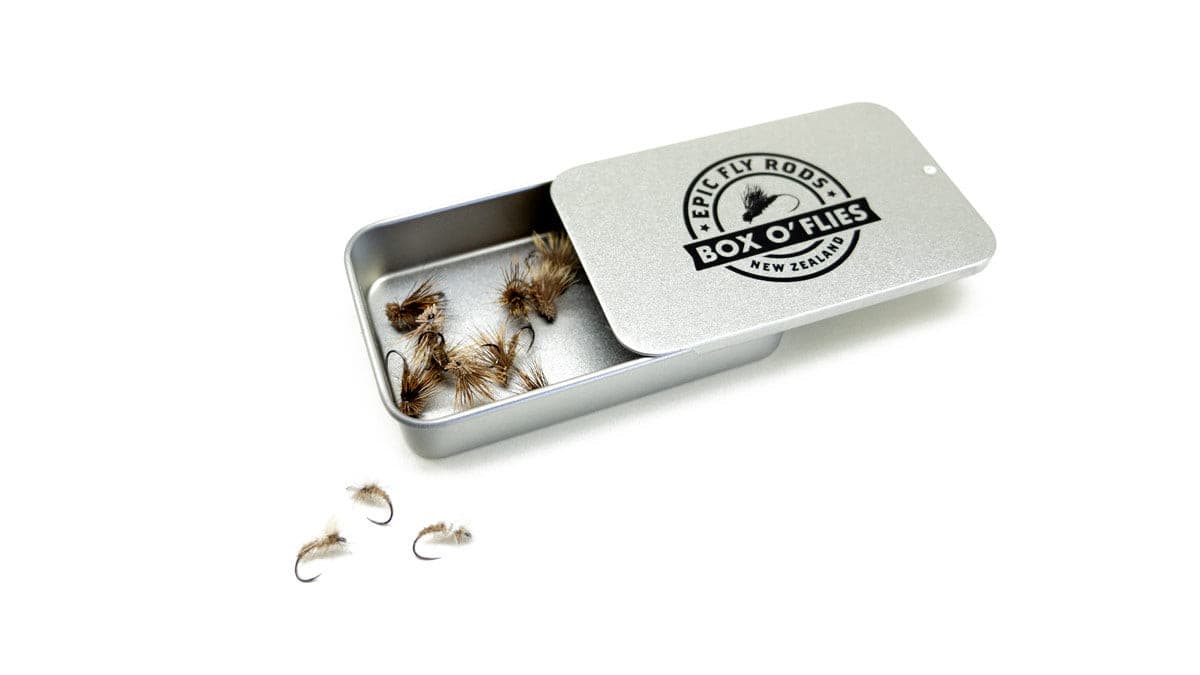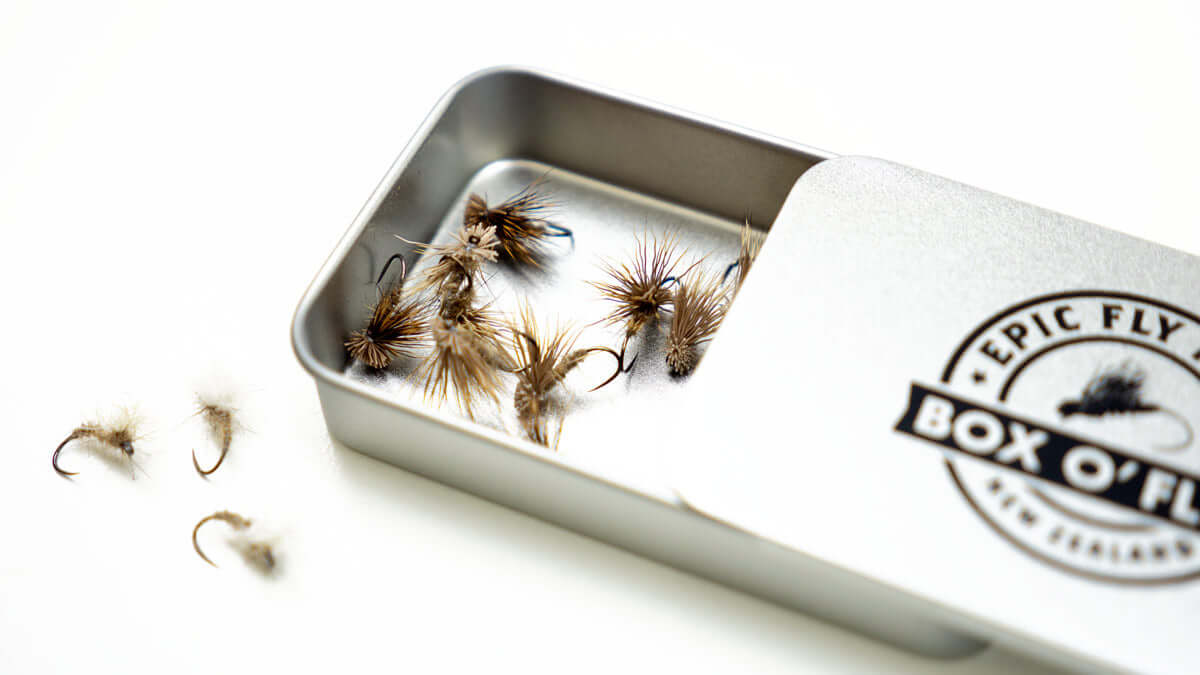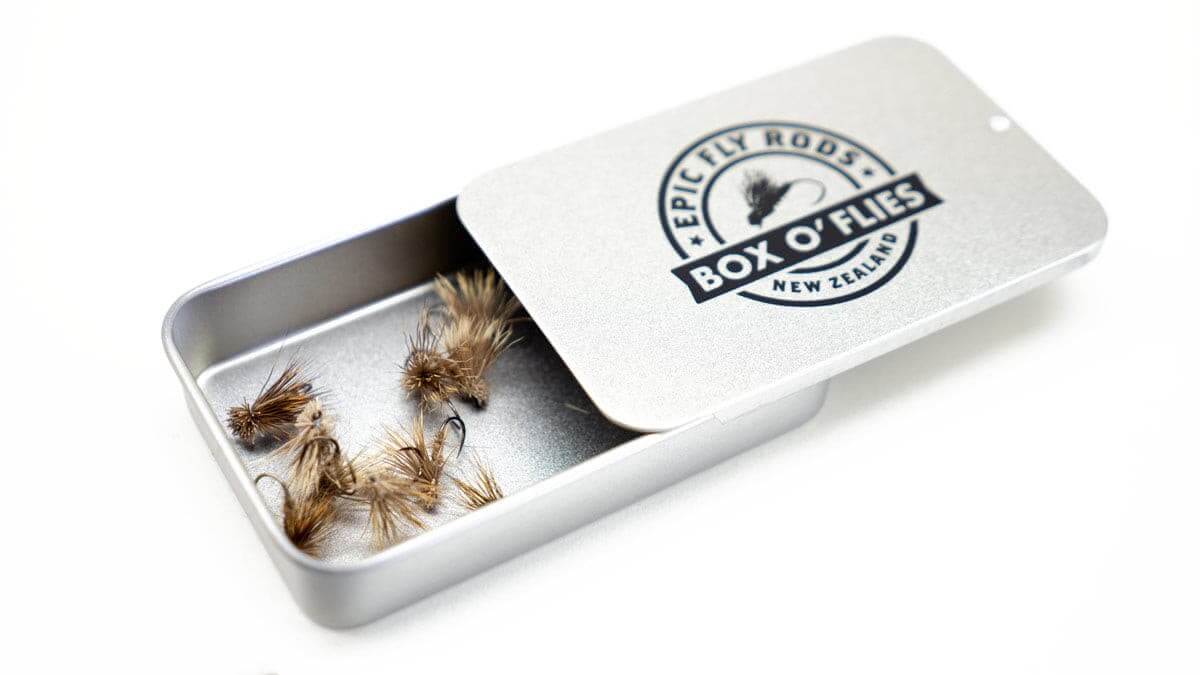 Bob Wyatt's Deer Hair Sedge
30 Day Love it or Return it Guarantee
Speedy international courier (3-5 days)
---
---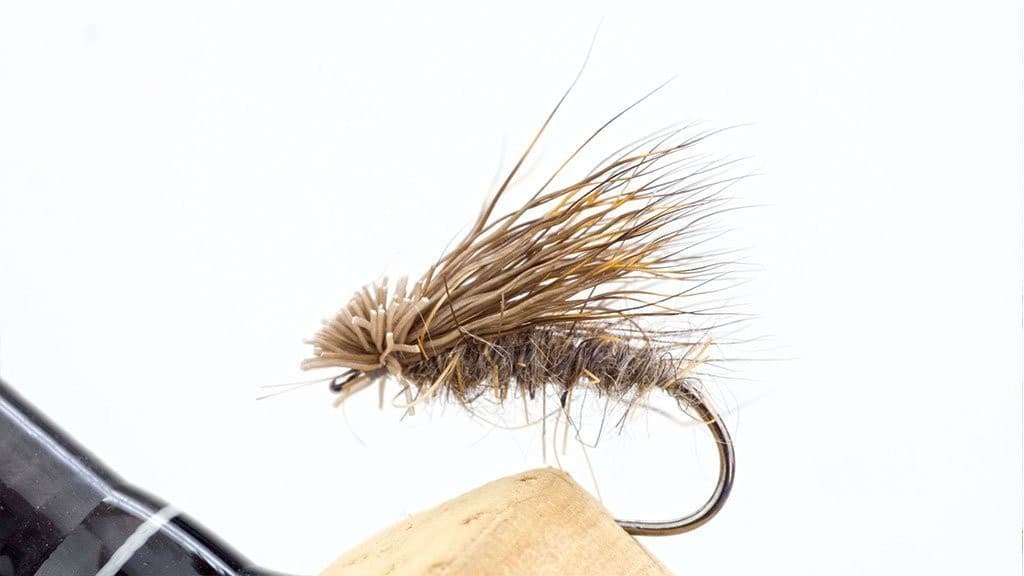 Bob Wyatt's Deer Hair Sedge - Bob Wyatt's most celebrated trout flies.
Bob Wyatt has fly-fished for trout in North America, Europe and New Zealand since the 1950s.  His book, Trout Hunting, challenged some conventional thinking regarding how trout work, and presented some fresh insights on why some great old flies continue to catch fish after a century or more of increasing fishing pressure.  The reason is that, contrary to much expert opinion, trout are not getting smarter.  If presented well, some fly designs are basically irresistible to a feeding trout.
Over fifty years of fly fishing has convinced Wyatt that a few basic designs will cover almost any fishing situation, and in most cases will catch fish better than specific patterns created for the so-called 'selective trout'.  The reason they work so well is because of the way a trout's brain works.  These fly designs are based on the most important 'triggers' to a trout's feeding response – a fly's size, shape and posture in the water.  In fact, Wyatt regards a suggestive impression of a trout's food to be far more effective than a close copy imitation. Presentation is the key.  Well proven for fly fishing in New Zealand,
with these flies you can confidently fish for trout, anywhere they swim.
These are some of most effective fly fishing flies ever tied. Time proven patterns tied traditional style on competition grade hooks using all natural materials.
- The World famous DHS - The only Dry Fly you will ever need to carry -

Tied Exclusively for Swift under licence from Bob, these are the highest quality flies tied  using only the best materials on the very best Hanak barbless competition Hooks. These hooks are sticky sharp!
* For information about these flies and how best to fish them, take a look at our blog here >
Delivered in our classic tin fly box "Box - O - Flies"
The Epic "Love it or Return it" Guarantee
"Exceeded all expectations"
"The quintessential fly rod"
Yes we do - the best in the business.

The Epic Promise

If you order one of our beautiful fly rods and are not delighted with it we'll refund your purchase in full. We are so very confident that every fly rod we make is of the highest quality possible we guarantee your complete and absolute satisfaction or your money back.If one of our products fails to meet your expectations either at the time you receive it, or over the next 30 days, contact us and tell us why you are disappointed and we'll make it right or arrange a total refund.

The Epic Lifetime Warranty.

Every Epic fly rod that we produce is covered by our lifetime, original owner warranty. This warranty covers failure due to defects in material or workmanship of our product.

This warranty is limited to repair and replacement of the rod or blank and does not cover direct, indirect, consequential, incidental or any other type of damage resulting from the use of the product. This warranty does not cover fire, theft, missing rod sections, intentional breakage, modification or customization of the finished rod, or damage during the assembly of a blank into a finished rod.

Epic Fly Rods reserves the right to determine whether to repair or replace any Epic Product covered by this warranty and the right to replace any discontinued models with comparable models when necessary. Colors and components may vary between original and replacement parts.

This Policy applies to the original owner only and may not be transferred to another person.

We will always do our very best to get you back out on the water fishing our gear again as soon as possible.
How long will it take to get my order?

It depends on where you are. Overseas deliveries can take anywhere from 5-7 days. Delivery details will be provided in your confirmation email.
What if I break my fly rod?
What's the differrence between 'Reference Series' & 'Studio Built' fly rods?
Our customer support is available Monday to Friday: 8am-8:30pm.
Average answer time: 24h
Real reviews from real fly anglers
Our customers & their Epic® fly rods
What our customers have to say about Epic fly rods & our customer service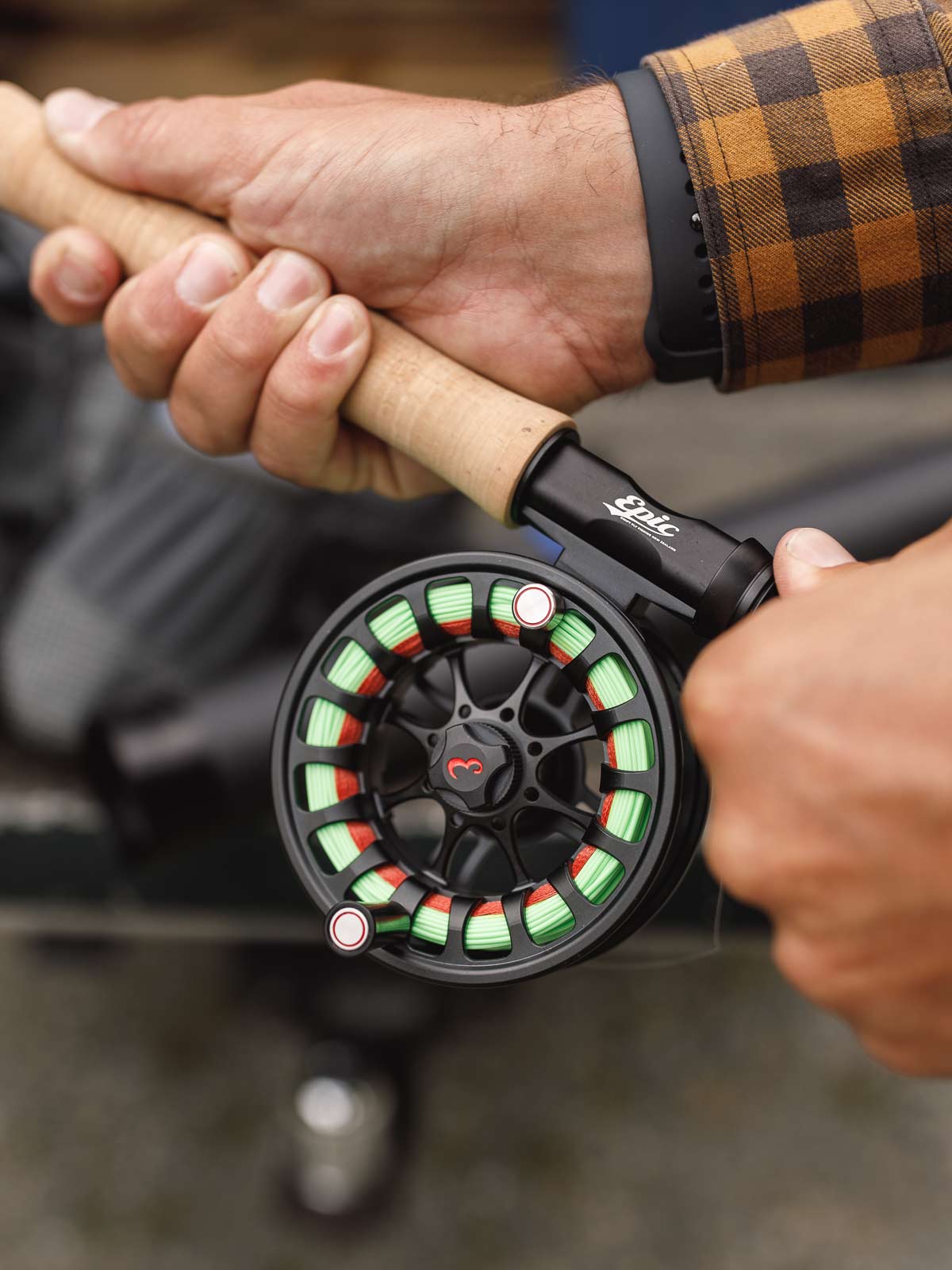 Super Impressed!
I just recently received my 8wt fast glass rod and reel combo. The ordering process, shipment communication, build quality, and packaging care have been first class. I can't wait to get out and try this new rig on the water. Thanks for your commitment to excellence.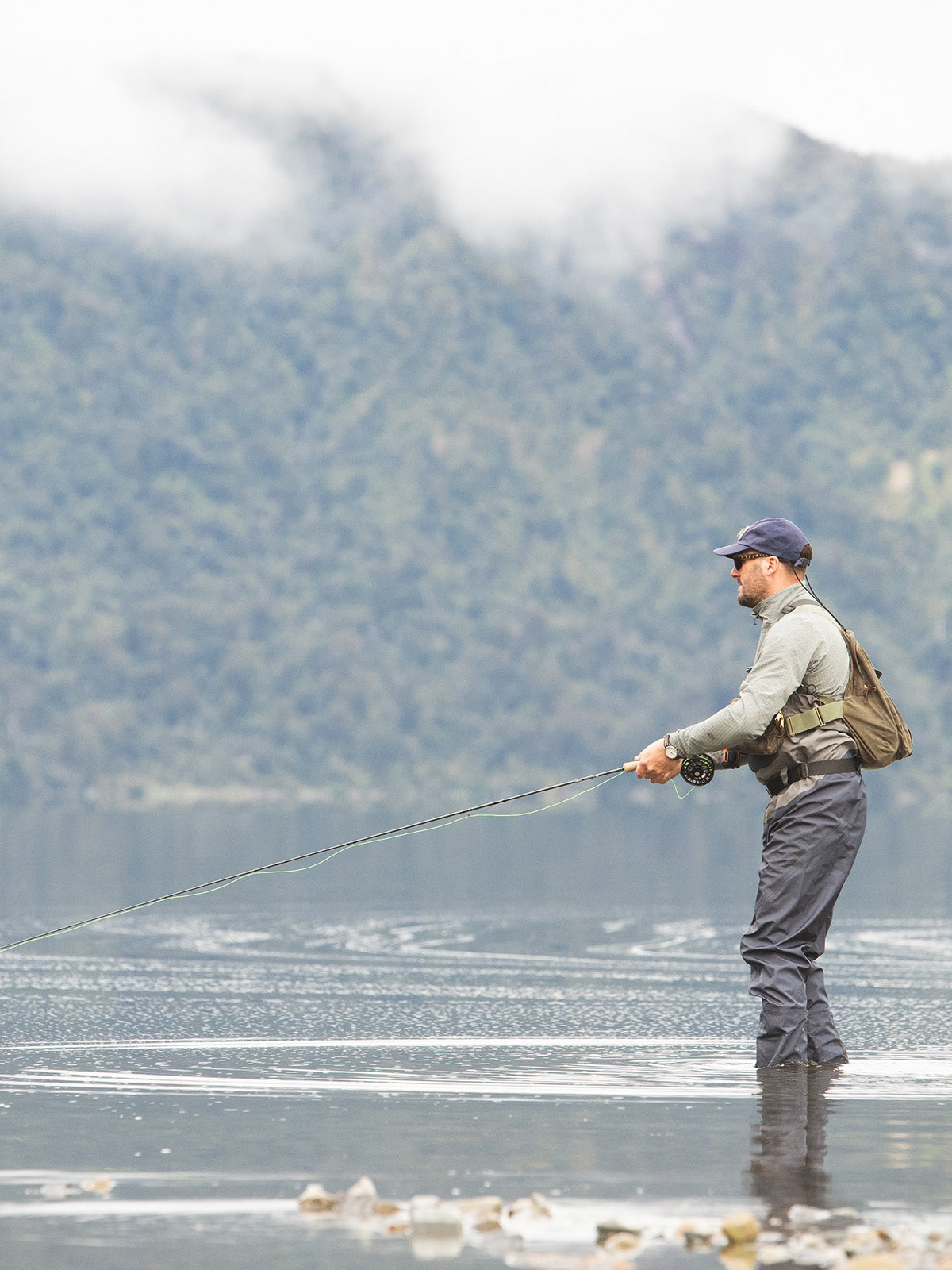 A Real Performer
Nice feeling rod took it to NZ in January and it performed really well. When I needed soft presentations it was perfect but still handled everything else. It was great to be able to pack it down and put it in my back pack for those long walk ins.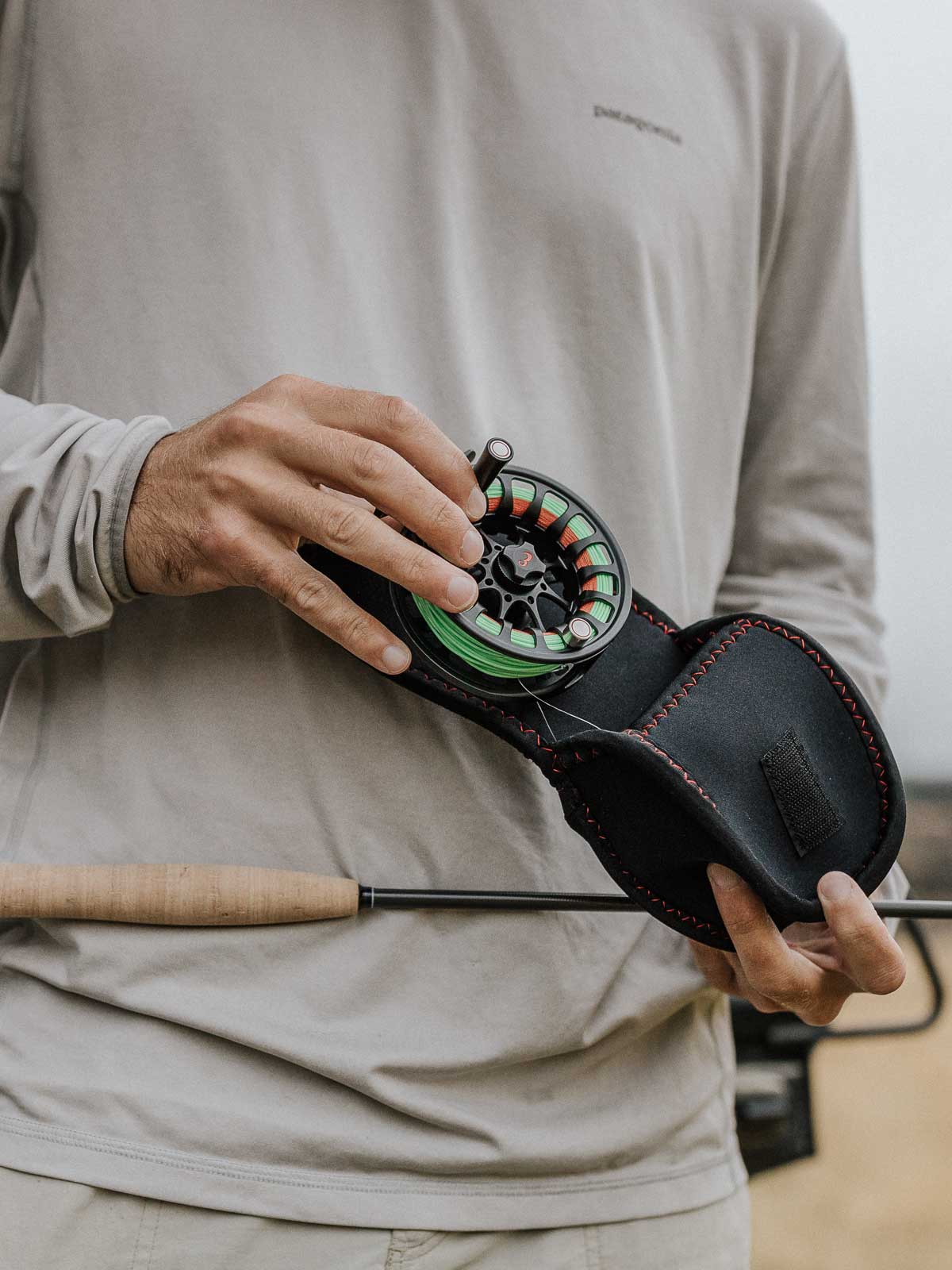 Mind Blown
I am mind blown. Not only is the rod amazing, but after I had an issue with a damaged section of my brand new rod, I contacted Epic and was treated like a real person who was jist trying to get back on the water. Within jist a few days they responded, resolved and mailed my my replacement parts. That kind of respect and customer service is second to none and I will gladly purchase from them again.
Reference 8wt 888 FastGlass Fly Rod
This product is rated 5.0 of 5.0 stars.
It has received 3 reviews.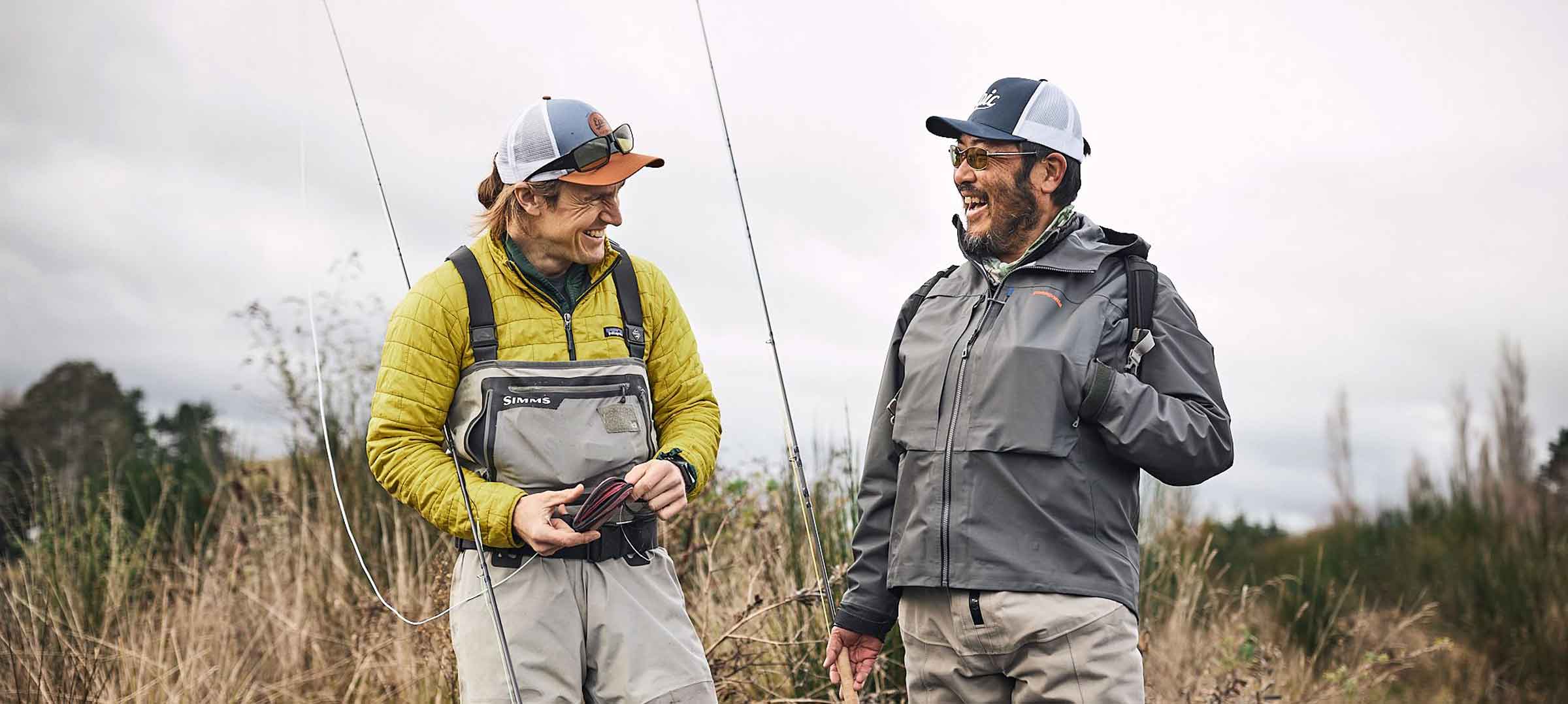 Find your perfect fly rod
The Epic Fly Rod Chooser
Take our 10 second fly rod quiz and we'll find your perfect fly rod
Find Your Perfect Fly Rod