Epic Glassline Double Taper
★ ★ ★ ★ ★
Over 3500 5-Star reviews awarded by discerning fly anglers worldwide.
THE EPIC PROMISE
SHIPPING
WHY BUY EPIC?
CONTACT
FLY ROD SELECTOR
Buy with Confidence.
100% Satisfaction Guarantee and Epic Lifetime Support.
We ship tracked courier internationally every single weekday.
Shipping and tracking information is emailed out to you and SMS updates provided also.
More fly rod for your money.
Servicing our customers direct means we're free to use the highest grade components and materials available and offeroutstanding service and support.
If you have any doubts as to our commitment to quality products and customer support please read our reviews.
NZ HQ
Address: 2 Endeavour St, Unit 1, Wanaka, New Zealand. Ph: 03 443 1350 Email:
Email Us
contact@swiftflyfishing.com
Find Your Perfect Fly Rod
Take our 10 second fly rod quiz and we'll find your perfect match
The Spirit of Craftsmanship
Built to last. Built to last a lifetime using only the very finest components money can buy, premium guides, flawless wraps, alignment dots - no detail is overlooked.
Each fly rod is backed by our industry-leading support. 
You'll be passing this Epic onto your kids.
Break a Tip? We've Got You Covered.
Gone are the days of having to return a broken section and waiting weeks for a return. Our Surefit™ ferrule system is so precise that breakages can be addressed by simply sending out a replacement part - same day.
A high strength internal ferrule is placed at each join to provide superior crush and split resistance.
Extraordinary Fly Rods
Extra care, extra effort, extra attention to detail.
The difference between ordinary and extraordinary is that little bit extra.
Our goal is that you will be passing your Epic onto your kids.
Customer Reviews
Write a Review
Ask a Question
Filter Reviews:
line
Epic
Epic Packlight
roll casts
water
season
fly lines
loops
order
everything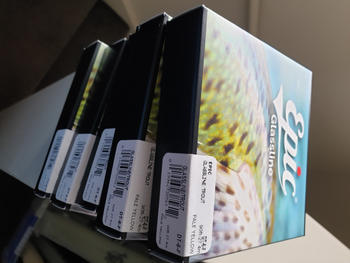 07/27/2020
Glass line DT6
An extra fine section in front deliver the fly even more delicately. It is certainly better DT than others I've tried before.
Anonymous

New Zealand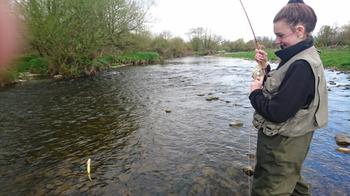 01/01/2019
Into the future to step back in time
It's early yet as we are in close season. The targets were placed in the back garden as they were forty years ago and the rod was loaded with the new flyline from swift. This same journey started forty years ago with an old glass rod I did my best as a twelve year old but I was a novice caster and the tools were poor. Now however with the new epic rod I hit every target every time. It has helped that I have represented my country in world fly-fishing championships and my skill levels are far more than what they were when I first used fibreglass rods but this epic journey was a new dawn. This rod was every bit as accurate as my top of the range modern wands. This felt magic and all that is left is for the boy in me to step back in time on my favorite stretch of Irish rivers with a rod from the future and land my first fish in forty years on a glass fibre wand. Thanks for what will be a new beginning for me.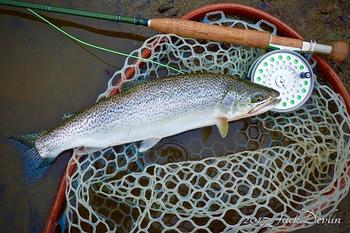 08/15/2017
Epic Glasslines
I must like EPIC Glasslines as I now have three of them (DT4, DT5, WF6). Here is why I like them: First and foremost, they are made in the USA by Scientific Anglers, a company whose products I have used for over fifty years. The EPIC lines don't have memory issues, the cast beautifully and lay out straight, and they shoot through the guides. Everything you want in a fly line. The only "negative" (and not a strong one) is that they could be more sensitive. As far as choosing a Weight Forward vs Double Taper, I would offer this: it appears that the taper of the WF and DT lines is the same. Therefore, if your casting is mostly in the under forty foot range, choose the DT. Why? Because a DT line is really two lines for the price of one. If you damage or wear out one end, just turn the line around and you have a new line. This can't be done with a WF.
Jack D.

United States
12/15/2021
Love the Epic Glassline Double Taper
I love the Epic 5wt Glassline Double Taper fly line that I got with my Reference 580 FastGlass fly rod. This line is a perfect match for my 580 fly rod. Throws both dries and nymphs with a smooth presentation.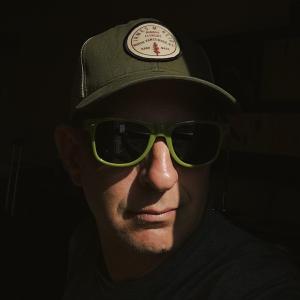 DR
Dan R.

New Zealand
10/31/2021
Awesome service!
Thanks team, casts like a dream! Paors brilliantly with the Epic 580 rod I just built
Grant A.

New Zealand
Love It or Return It
100% total satisfaction guarantee
5 Star Support
Industry leading support and service
Easy Returns
Hassle free returns
World Wide Shipping
Shipping worldwide daily