580 FastGlass Fly Rod Blank
Colour
Amber
Olive
Amber + Tube & Sock
Olive + Tube & Sock
★ ★ ★ ★ ★
Over 3500 5-Star reviews awarded by discerning fly anglers worldwide.
THE EPIC PROMISE
SHIPPING
WHY BUY EPIC?
CONTACT
FLY ROD SELECTOR
Buy with Confidence.
100% Satisfaction Guarantee and Epic Lifetime Support.
We ship tracked courier internationally every single weekday.
Shipping and tracking information is emailed out to you and SMS updates provided also.
More fly rod for your money.
Servicing our customers direct means we're free to use the highest grade components and materials available and offeroutstanding service and support.
If you have any doubts as to our commitment to quality products and customer support please read our reviews.
NZ HQ
Address: 2 Endeavour St, Unit 1, Wanaka, New Zealand. Ph: 03 443 1350 Email:
Email Us
contact@swiftflyfishing.com
Find Your Perfect Fly Rod
Take our 10 second fly rod quiz and we'll find your perfect match
The Spirit of Craftsmanship
Built to last. Built to last a lifetime using only the very finest components money can buy, premium guides, flawless wraps, alignment dots - no detail is overlooked.
Each fly rod is backed by our industry-leading support. 
You'll be passing this Epic onto your kids.
Break a Tip? We've Got You Covered.
Gone are the days of having to return a broken section and waiting weeks for a return. Our Surefit™ ferrule system is so precise that breakages can be addressed by simply sending out a replacement part - same day.
A high strength internal ferrule is placed at each join to provide superior crush and split resistance.
Extraordinary Fly Rods
Extra care, extra effort, extra attention to detail.
The difference between ordinary and extraordinary is that little bit extra.
Our goal is that you will be passing your Epic onto your kids.
Customer Reviews
Write a Review
Ask a Question
Filter Reviews:
blank
power
rods
Epic
color
butter
chance
stilk
family portraits
glass rods
12/24/2020
Excellent Blank and very nice 5wt rod.
bought the 580 blank and wanted to wait to review it until i had a chance to cast it as a finished project. the blank was delivered faster than i could get all the parts i needed to finish it and the blank its self is excellent. straight, even and beautiful green color that sparkles a little. i love glass and i think it was the bright colors that kind of kept me from getting an Epic until now. Fast Glass was also a bit of a concern but after casting this afternoon im impressed. it is a solid glass rod. smooth, progressive action that bends the top 2/3rds of the rod and for me it is a spot on 5wt that doesn't seem to be "line picky". i strung up various lines and it cast them all with slight adjustments to my rhythm. it also cast a 6wt ok out to 35-40' but i could feel some bending in the handle after that distance and i felt the bottom end power was lost a bit but that 5wt out to 60' felt great and very accurate. the recovery was good also and i could make some very tight loops when i wanted to. won't get to put it on water until the ice melts in NOCO and i am really looking forward to that. ill probably get a 6wt some time soon. Being called Fast Glass I was kind of expecting that the 5 was really going to be a 6wt, its not. so in hind sight, i would love to have a 4wt and a 6wt to cover my local streams but the 5 is nice and i am sure it will be great fun with moderate nymph rigs and even more fun with emergers and dry flies. nice glass rod.
James T.

United States
10/14/2018
580 Epic: Lives up to the name
A truly great feeling fast action glass rod that has plenty behind it to shoot accurately, but delicate enough to make the ideal presentation. Really impressed with this blank, especially the precision and craftsmanship. The attention to detail is clear, and has made me a believer in what Carl McNeil is doing with these rods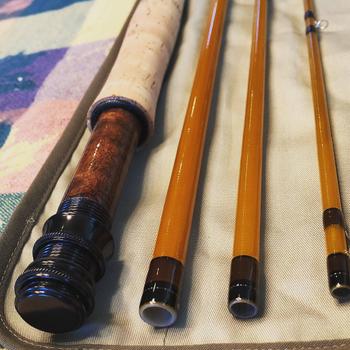 10/08/2018
The 580 continues to be the workhorse...and for good reason
When customers ask my opinion on which rod to choose, the best advice is to buy the highest quality rod that will allow them to do what they want to do, the most often. The majority of the time, that's trout fishing and I steer them towards the 580. It has delicacy for dries, power for small streamers, and the ability to work small nymphing rigs. Not to mention, the backbone to handle trout with ease....and then some. The new blank, somehow, improved upon the last one and it's a dream to build-up and fish. Extremely versatile and smooth!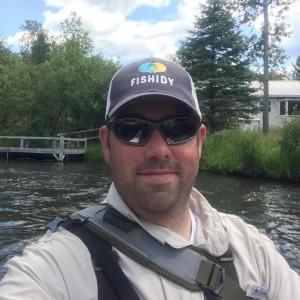 JN
Joseph N.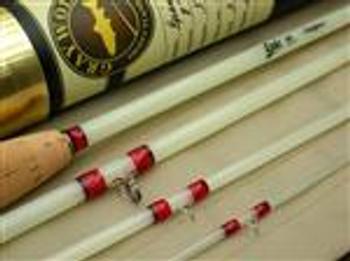 03/30/2017
Epic and smooth
The blank was just perfect in all aspects. Straight, clear of any imperfections and the action is smooth. Just a great all around five weight, that all should have.
Shane G.

United States
06/12/2021
Excellent Quality
Super awesome blank in every way possible. Love the color and the quality. Not to mention that its smooth as butter!
Luke R.

United States
Love It or Return It
100% total satisfaction guarantee
5 Star Support
Industry leading support and service
Easy Returns
Hassle free returns
World Wide Shipping
Shipping worldwide daily