476 FastGlass Fly Rod Blank
Colour Options
Amber
Salsa
Olive
Amber + Glass Tube & Sock
Salsa + Glass Tube & Sock
Olive + Glass Tube & Sock
★ ★ ★ ★ ★
Over 3500 5-Star reviews awarded by discerning fly anglers worldwide.
THE EPIC PROMISE
SHIPPING
WHY BUY EPIC?
CONTACT
FLY ROD SELECTOR
Buy with Confidence.
100% Satisfaction Guarantee and Epic Lifetime Support.
We ship tracked courier internationally every single weekday.
Shipping and tracking information is emailed out to you and SMS updates provided also.
More fly rod for your money.
Servicing our customers direct means we're free to use the highest grade components and materials available and offeroutstanding service and support.
If you have any doubts as to our commitment to quality products and customer support please read our reviews.
NZ HQ
Address: 2 Endeavour St, Unit 1, Wanaka, New Zealand. Ph: 03 443 1350 Email:
Email Us
contact@swiftflyfishing.com
Find Your Perfect Fly Rod
Take our 10 second fly rod quiz and we'll find your perfect match
The Spirit of Craftsmanship
Built to last. Built to last a lifetime using only the very finest components money can buy, premium guides, flawless wraps, alignment dots - no detail is overlooked.
Each fly rod is backed by our industry-leading support. 
You'll be passing this Epic onto your kids.
Break a Tip? We've Got You Covered.
Gone are the days of having to return a broken section and waiting weeks for a return. Our Surefit™ ferrule system is so precise that breakages can be addressed by simply sending out a replacement part - same day.
A high strength internal ferrule is placed at each join to provide superior crush and split resistance.
Extraordinary Fly Rods
Extra care, extra effort, extra attention to detail.
The difference between ordinary and extraordinary is that little bit extra.
Our goal is that you will be passing your Epic onto your kids.
Customer Reviews
Write a Review
Ask a Question
Filter Reviews:
blank
water
flies
build
line
Swift
action
Plenty
presentation
head
08/04/2016
If three's a crowd, four's a party!!!
Been meaning to fill in one of these report cards for quite some time. The problem is, which some of you reading and dabbling on which stick to throw in the cart on payday, is that I just don't have the time to sit down and write. Now you are probably wondering why, but I will try to explain here and maybe help you with some points that will help convince your wife why this rod is more important than groceries or the roof over your head. Since I last put that epoxy on the threads and slabbed up the first hog on this rod, I have not been able to put this rod down. Work has witnessed an increase in absent days, my family doesn't know who or where I am anymore. Words to describe this rod could be ones like, bomb ass, gnarly, accurate as shit(epic doesn't seem to mind some profanity, I heard), powerful and surprisingly classic feeling and crisp in its action. If you buy this 4 weight I doubt you will need to buy anymore rods, as this here is my daily driver now on all fish hogs or dinks. However, you will always desire more rods for more applications, but this one should be in your collection and potentially on your persons at all time.
12/06/2022
Don't Know..
Have not started work on blank.. It won't be until later this winter..
05/14/2021
Great Rod
Finally having the chance to put the 476 FastGlass I built over the winter in action, I want to congratulate you on your outstanding work. The order was timely, the blank is beautiful and flawless and I was very pleased with the build. Fishing the 476 is a joy. It can make any cast with a degree of control I have experienced only with the finest of bamboo rods. I have previously considered 4 piece rods a sacrifice in action for convenience. This is not the case with your 476. I can find no "dead spots" and it is real plus hiking through woods and brush of Northern Michigan. I have fished over 50 seasons, largely with fiberglass rods and it is not lightly that I would say that you appear that have mastered the craft. Thank you.
12/11/2020
476 blank
Just received my blank. Very impressed with the quality, looking forward to building a great rod. Team was very helpful answering questions on my purchase
Anonymous

United States
08/27/2020
7'6' 4wt - One Sweet Rod
Built out this rod last week, prior to a trip to Idaho to fly fish the South Fork of the Snake River. Fished with a 3" Tiemco Oracle click/pawl reel and a Cortland 444 Peach DT4F line. Landed several nice cutthroat and brown trout, up to 21 inches long. Rod performed admirably, casting well at short and intermediate distances with plenty of power to lift the line off the water, but still enough feel to telegraph those head shakes from the trout right to your hand. Swung soft hackles through the riffles with it and used it for careful presentation of dry flies at the head of various pools as well. Great blank, will be ordering more blanks in various weights from 4-6 from Swift.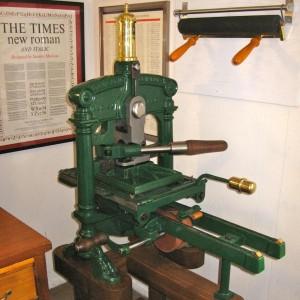 AD
Alan D.

United States
Love It or Return It
100% total satisfaction guarantee
5 Star Support
Industry leading support and service
Easy Returns
Hassle free returns
World Wide Shipping
Shipping worldwide daily