Reference 5wt 590G Carbon Fiber Fly Rod
★ ★ ★ ★ ★
Over 3500 5-Star reviews awarded by discerning fly anglers worldwide.
THE EPIC PROMISE
SHIPPING
WHY BUY EPIC?
CONTACT
FLY ROD SELECTOR
Buy with Confidence.
100% Satisfaction Guarantee and Epic Lifetime Support.
We ship tracked courier internationally every single weekday.
Shipping and tracking information is emailed out to you and SMS updates provided also.
More fly rod for your money.
Servicing our customers direct means we're free to use the highest grade components and materials available and offeroutstanding service and support.
If you have any doubts as to our commitment to quality products and customer support please read our reviews.
NZ HQ
Address: 2 Endeavour St, Unit 1, Wanaka, New Zealand. Ph: 03 443 1350 Email:
Email Us
contact@swiftflyfishing.com
Find Your Perfect Fly Rod
Take our 10 second fly rod quiz and we'll find your perfect match
The Spirit of Craftsmanship
Built to last. Built to last a lifetime using only the very finest components money can buy, premium guides, flawless wraps, alignment dots - no detail is overlooked.
Each fly rod is backed by our industry-leading support. 
You'll be passing this Epic onto your kids.
Break a Tip? We've Got You Covered.
Gone are the days of having to return a broken section and waiting weeks for a return. Our Surefit™ ferrule system is so precise that breakages can be addressed by simply sending out a replacement part - same day.
A high strength internal ferrule is placed at each join to provide superior crush and split resistance.
Extraordinary Fly Rods
Extra care, extra effort, extra attention to detail.
The difference between ordinary and extraordinary is that little bit extra.
Our goal is that you will be passing your Epic onto your kids.
Customer Reviews
Write a Review
Ask a Question
Filter Reviews:
rods
Epic
590G
weight
action
power
Plenty
customer service
feel
fishing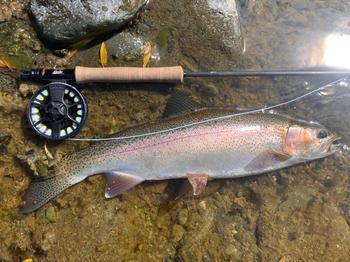 01/20/2022
EPIC 590C
Bought the kit and enjoyed making the rod. Very detailed instructions and high quality fittings etc . This has now become my favourite rod to use
Kevin

New Zealand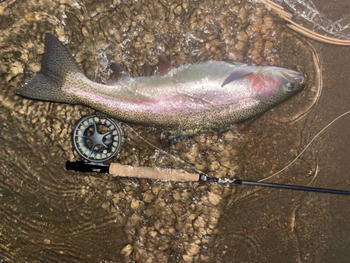 12/09/2021
590G
Excellent rod, plenty of power in the rod and good fighting power. Great rod, lots of fun! I recommend getting the 5wt epic line, the two go hand in hand. Thanks a lot team for a great product!
Matthew P.

New Zealand
11/13/2022
590G and swift srevice
Recently I was in the market for a new client Rod I couldn't decide between the 590G and the 690G so after a wee chat with the guys and girls at swift they sent me both to sort out my dilemma… I settled on the 590G as I am a dry fly guy . It had everything I needed , good backbone , lite to handle and a nice presentation . Can't say any more about it for now because for me proof in the fishing and there is a bit of that to be done . Thanks to Carl, Adam and co for hooking me up with chance to trial these rods . Great service and a pleasure to deal with. Julian Peters Mataura Valley Trout Safaris Gore NZ
Julian P.

New Zealand
11/04/2022
I make excuses to use this rod
This is my favorite rod. I have had it for over a year now with lots of fishing with it. I find the action smooth and accurate and light. Its a pleasure to use. The only problem is that I make excuses to take this rod out in situations where one of my other rods would be better suited. I just love casting this rod and prefer it. Its super versatile at 5wt and I find that It handles the wide range of fishing I do, small streams, small fish and big rivers and big fish really well. This is by far the best fishing purchase I have made. Cheers Epic!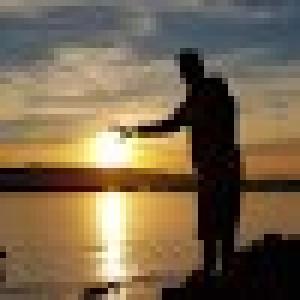 B
Brendon

New Zealand
10/23/2022
Epic 590G
Customer Service: Fantastic. Adam, George, and Carl answered all my e- mails in a timely fashion and answered all my questions. Epic 590G: This is a great looking rod. It just feels right. It oozes quality and by all appearances, is a durable rod as well. Casting: I am a beginning to intermediate caster. I think the first word that comes to mind is smooth. There is great feel with rod I was able to throw nice loops with the Epic Glassline Line. The line really shot out of the guides when my timing was right, this was helped by the feel/feedback from the rod. I rate this rod med fast ( right in the middle). I am not an expert in this regard. Fishing: have not fished yet. Rough stretch at work. i can not say enough about the Epic experience. There are other great rods out there. At least from a casting standpoint, Epic is as good, if not better than any other I have cast. I am confident in saying that the Epic price/ quality ratio is easily Number 1. Not even close. Forgot to mention Shipping: Wow! DHL from New Zealand to USA in about a week, with e-mail and notifications every step of the way. Conclusion: Combining the customer service, quality, fantastic casting feel of the 590G, and superb warranty, I am extremely pleased with my purchase. This is definitely not my last Epic rod. Already looking into the 490G. Len New Jersey, USA
Len R.

United States
Love It or Return It
100% total satisfaction guarantee
5 Star Support
Industry leading support and service
Easy Returns
Hassle free returns
World Wide Shipping
Shipping worldwide daily