590G 5 Weight Graphene Fly Rod Building Kit
Grip
Half Wells / Western
Slim Wells
★ ★ ★ ★ ★
Over 3500 5-Star reviews awarded by discerning fly anglers worldwide.
THE EPIC PROMISE
SHIPPING
WHY BUY EPIC?
CONTACT
FLY ROD SELECTOR
Buy with Confidence.
100% Satisfaction Guarantee and Epic Lifetime Support.
We ship tracked courier internationally every single weekday.
Shipping and tracking information is emailed out to you and SMS updates provided also.
More fly rod for your money.
Servicing our customers direct means we're free to use the highest grade components and materials available and offeroutstanding service and support.
If you have any doubts as to our commitment to quality products and customer support please read our reviews.
NZ HQ
Address: 2 Endeavour St, Unit 1, Wanaka, New Zealand. Ph: 03 443 1350 Email:
Email Us
contact@swiftflyfishing.com
Extraordinary
Extra care, extra effort, extra attention to detail.
The difference between ordinary and extraordinary is that little bit extra.
Our goal is that you will be passing your Epic onto your kids.
Customer Reviews
Write a Review
Ask a Question
Filter Reviews:
build
Epic
Swift
experience
materials
rods
weight
hand
customer service
problem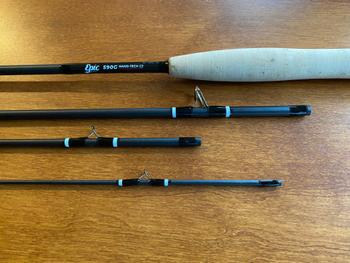 12/12/2021
Great Kit!
My first fly rod build and the kit was excellent. Instruction manual, materials, online videos, everything was top notch. I also bought the fly rod turner/dryer. One could build without it, but it made the epoxy drying easy on me. I think you will need a thread bobbin as well since it helps keep the thread tight while wrapping. Now I need to get out and use it.
Thomas S.

United States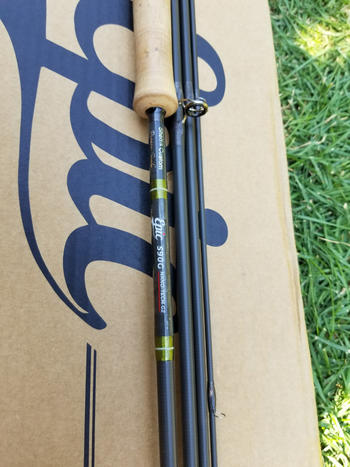 09/10/2021
Awesome kit!
Great experience putting my 590g kit together! Quality parts on a quality blank! Cant wait for my next build!
Shem m.

United States
08/06/2022
590g kit
Just finished my 590g and have been lawn casting and the rod matches my casting stroke with RIO Gold line. I am more then pleased with the kit and especially with the way the rod casts. Will put it to the test next week in Montana. Rick R
06/13/2022
590G Kit - Just Completed My First Build
I just completed the build of of the 590G kit. I am very happy with the results and the process. I referenced both the 50-page assembly manual and the videos that are provided on-line multiple times. If you have never built a rod before, these resources will get you through the build very well. When you first start, everything is very new and you may be unsure. Plow through the steps as outlined and watch the videos (I probably watched each about 10-times or more). The wrapping of the line guides is clearly the most time consuming, tedious. part of the process, and once you practice and complete a couple of them, you will get the process down well. The build takes a lot longer than I expected, but I really had no reference point to set my expectations coming in. The work is meticulous, but once you start to get the epoxy on the wrapped guides, you start to see all of your hard work coming together in a beautiful fly rod. I purchased a fine-point white gel pen and signed the rod, as well, and then put epoxy over that and the Epic decal to finish it off. All-in-all, I it was a fun process. The rod is beautiful, and I am going to cast it today for the first time to see how all of that hard work translates into a functional fly rod!
Mark M.

United States
03/18/2022
590g
Great quality. Fun experience to build your own rod
Markus V.

Sweden
Epic People On Instagram
Tag @epicflyrods to be featured
#epicflyrods #epicpeople
Love It or Return It
100% total satisfaction guarantee
5 Star Support
Industry leading support and service
Easy Returns
Hassle free returns
World Wide Shipping
Shipping worldwide daily